Shopping Malls, Electronics Store, Super Markets and many other retail stores provide invoice or bills which acknowledges the amount of money paid for purchasing something. These are proofs of purchase which can be useful for refunding purposes, returning defective/damaged goods, tax purposes, acquiring funds from government bodies for research and many more.
There can be various situations where you didn't receive any bill due to technical issues but got defective goods which you want to return, you don't have enough bills for tax purposes, you don't have bills to acquire funds for research purpose. In these cases, fake invoice or bill generator websites really come handy.Or you might wanna use to them for social engineering and hacking purposes. Whatever the hacks are your for the taking..!!
Also read: Notepad hacks you did not know were possible..!!
1. Express Expense
ExpressExpense is the most popular online receipt generating website. Whether you want to generate bills for your newly started business or want a fake bill for your own convenience, ExpressExpense proves to be useful. ExpressExpense have multiple predesigned templates like a simple receipt, parking receipt, restaurant receipt, gas receipt and many more. Multiple currencies like US Dollar, Great Britain Pound, Euro are supported.
2. Custom Receipt
Custom Receipt Maker is another website in which you can design your own receipt. The best part about this receipt maker website is that you can customize your receipt line by line. From shop name to item prices to total amount anything can be customized. This leaves plenty of room for creativity and usefulness of this website.
3. Invoicely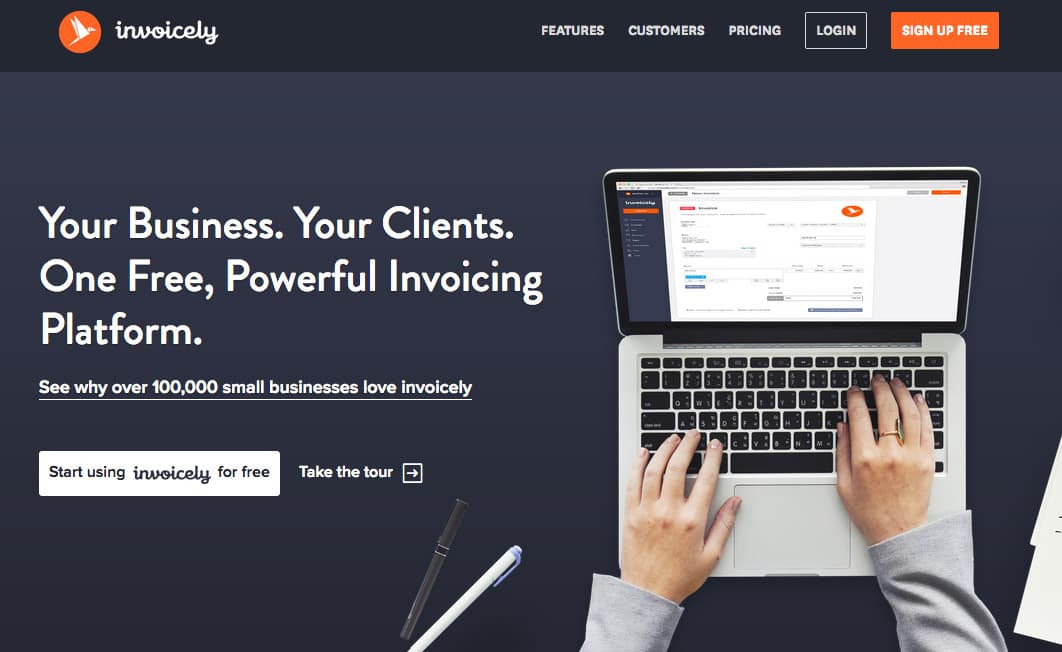 Invoice is a document which is sent by a goods seller to a buyer which contains information about the seller, buyer, goods/services sold, amount of each item/service, grand total, estimated delivery date, etc. Invoices are mostly seen when we purchase something from an e-commerce website. Invoicely aids sellers to create and design their own invoices for jumpstarting their business. Signing up is free and it provides features like business report generation, payments through an invoice, time tracking etc.
4. Zoho Invoice
Just like Invoicely, Zoho is also an Invoice generating website which generates invoices. The main feature of this website is that it supports GST tax inclusions making it better for Indian Businesses to generate their invoice. Zoho invoice has features like estimates, time tracking, multi-lingual support, mobile app support, recurring invoices etc.
You might like: Learn ethical hacking for free..!!
5. Invoice Quick

Invoice quick is an online invoice maker which is, in fact, quick as the invoice making a page is present on the homepage itself. You are greeted with a simple yet useful UI of the website. Invoice Quick supports saving of invoices in PDF format. It is totally free of cost and invoices are very easy to create.
6. Invoice Generator
Invoice generator is another simple invoice generator website supporting most of the currencies. It has basic features like creating and sending invoices for free but features like cloud storage for previous invoices, invoice payments, customers who seen invoice costs 10$ per month.
7. Lost Hotel Receipt

Lost Hotel Receipt is the only website which provides hotel receipt making. Using this website hotel receipts can be made which includes fields like guest name, guest occupation, date of arrival, date of departure, hotel name, hotel address, hotel logo etc.
8. www.shopify.in

Shopify is an Indian online invoice maker website. It covers all the basic features of invoice generation and advanced features like adding product image and description. It is not free though, at 29$ per month you can get basic Shopify subscription and for $299 you get advanced Shopify subscription after the end of 14 day trial period.
Liked our article? Know any other websites? We would like to hear from you.
Also read: Ways to access blocked websites..!!