Hacking Games is one the genre which has a very selective yet very active audience worldwide. These types of games are popular among those peeps who understands and has interest in hacking and hacking games. I bet you haven't seen Hacking as a genre in the gaming before many times so there is a high possibility that you have missed out some amazing games on most of the platforms.
So today we have bought the list of 9 best hacking games which will blow you away (like literally) and change your perspective towards the hacking. All these games are just like any other but the hacking is the twist that has been added and it's an amazing tweak.  So without wasting any due lets jump on to the list now, shall we?
1) Nite Team 4-
Nite Team 4 is a hacking simulation paired with a strategy genre with Alternate Reality Game elements connected to The Black Watchmen universe. You play as a new recruit and has to execute missions and engage in cyber warfare with black hat groups. The graphics are amazing and gameplay is sophisticated. It is available for PC and MAC on steam for roughly $10.
2) Hacknet-
Hacknet is a 2015's game that allows the players to simulate the computer hacking with a subtle story-based background. The game runs on two platforms: the graphical user interface and text-based console. The platform used in the game is Unix. The story goes like you receive contact from "bit" and it says that the message was sent in the event of its death. It asks you to investigate his death. The story takes some interesting turn of events and keeps you busy for a while with learning missions and investigation. This game is also available on steam for around $5 roughly.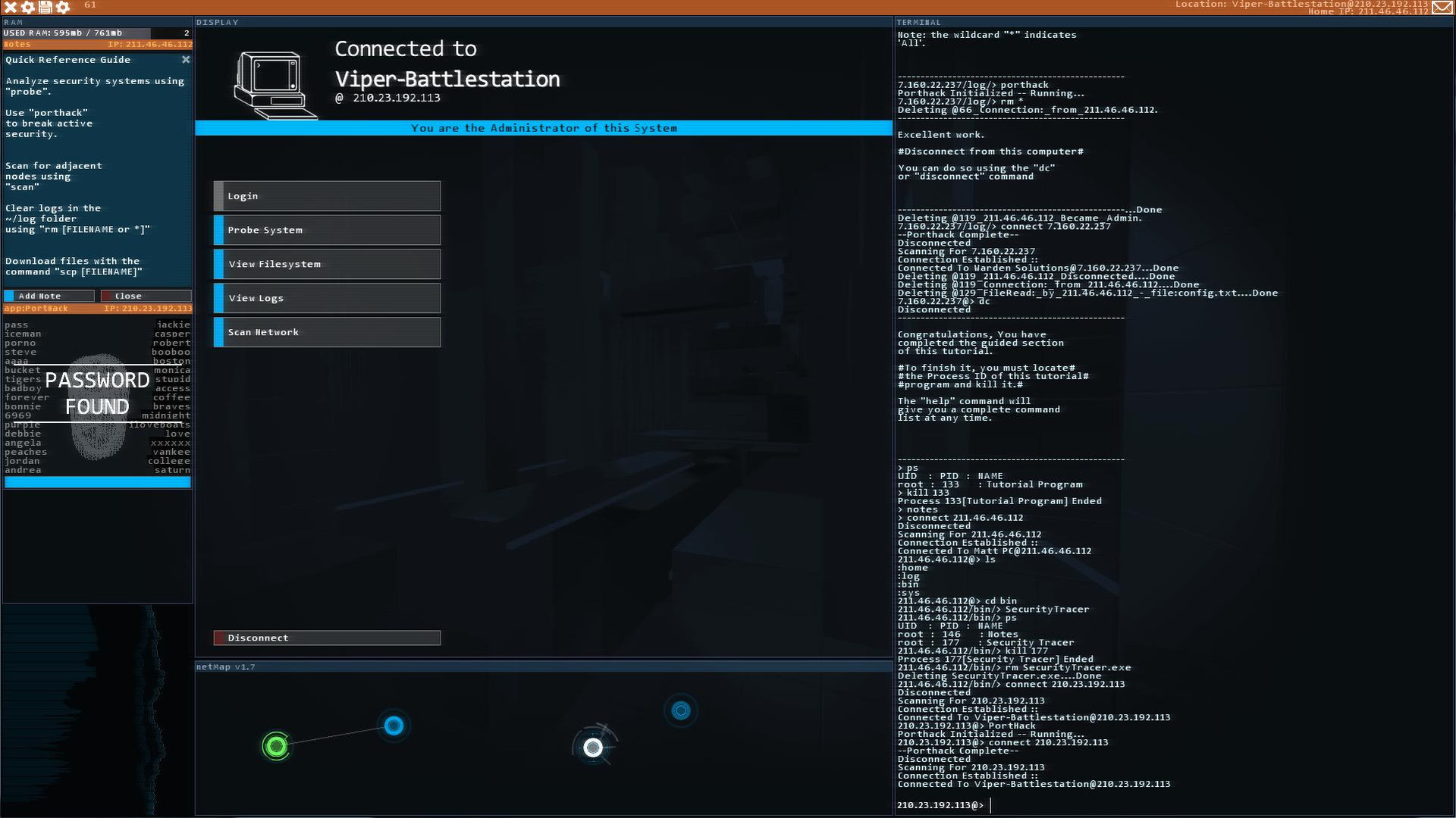 3) Deus Ex-
Deus Ex is a role-playing video game made by Ion Storm and Eid Montreal. The series contains six games: Deus ex (2000), Deus Ex: Invisible War (2003), Deus Ex: Human Revolution (2011), Deus Ex: The Fall (2013),  Deus Ex Go (2016) and Deus Ex: Mankind Divided (2016). The story goes in the 21st-century timeline with the war between the secretive factions who wants to dominate and control the world using proxies and the rebellions. This series was famous within the gaming community which made the total sale of 5 million units all over the world. This game is available on the steam for around $7 roughly.
4) Watch Dogs-
Watch Dogs is an open world game, free roam, single player and third perspective game from Ubisoft Montreal. The open-world can be navigated or roamed by foot or a vehicle in the game. This game can be played offline but also in online multiplayer mode with eight players for the missions and all. The story takes place in Chicago by the hacker Aiden Pearce who wants to revenge his niece's death. The Aiden can control traffic lights, trains, infiltrate security systems, jam cellphones just with his smartphone. The game is available on Steam for $20 for Watch Dogs 1 and $40 for Watch Dogs 2.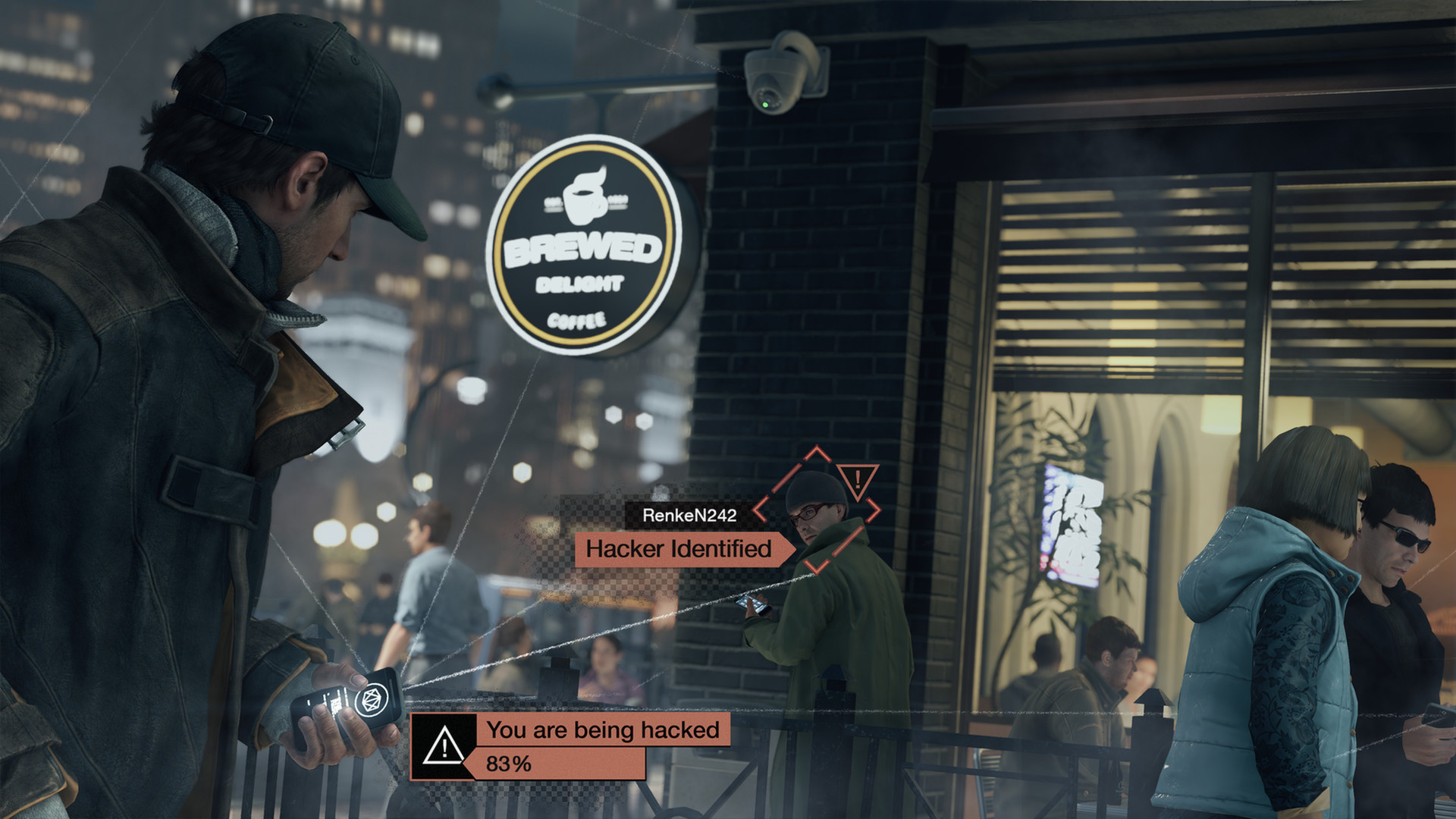 5) Uplink-
Uplink is a pure hacking game released by British company Introversion Software in 2001. It is basically the simulator of real-world hacking. You play as an Uplink agent who makes a living by working for major corporations. Your basic tasks are haking into to rival's computer, stealing the information, framing the innocents and that kind of stuff. This game is available on steam for around $7 approximately.
6) Hack this site-
HackThisSite is not exactly a game but a platform where the worldwide hackers test their hacking skills and complete daily challenges. This site was founded by Jeremy Hammond and after his departure, the website is handled by his community. It has the aim of providing the knowledge and skills of hacking in a legal way by daily practice and advanced challenges. The community has a base of over 1,800,000 members but the actual active member is thought to be low than that.
7) Hack the Box-
Just like the previous platform, Hack The Box is an online platform to test and advance your cybersecurity and penetration testing knowledge and skills. It also allows you to exchange ideas and methodologies with thousands of people in the security field.
8) hack Mud-
Hack mud is a cyber punked themed hacking simulator game. It is the text-based game designed for Intel-compatible personal home computers only. This game is supported on various platforms like Linux, Windows and, Mac. The game has an engaging storyline, retro-futuristic text-based computing visuals, 90s style of hacking mode, dynamic events and so on. This game is available on steam for around $9 and can go down for $6 in special offers and steam events.
9) Tis 100-
Tis-100 is a puzzle and programming video game intended to make the learning fun and exciting with various tasks. It a a open-ended programming game in which the player has to re-write the corrupted code segments to repair the Tis-100 and unlock it's secrets. The game also provides the facility to create your won challenges and tasks for your friends and compete. You can also create a game within a game with the right amount of knowledge and experience.
10) Quadrilateral Cowboy-
Quadrilateral Cowboy is a puzzle game created by Blendo Games and released in 2016 for Microsoft Windows, Mac OS and, Linux. The timeline of the game is 1980 where the player is a hacker with 56.6k modem and top-notch 256 kB of RAM ready to take a bumpy ride. It is a first person perspective game. This game is available on Steam for around $10 roughly.
So these were some of the finest hacking games that have stepped into the light with great impressions on the gamers.
Share if you liked this article.
Also read: How to download paid games for free..!!
Happy Gaming…