Whenever you search for the Websites for online learning, Google will display tons of websites. The ones on the top are advertised websites and some are so unknown that even you read their name for the first time. Every website claims to have the best learning content on the web and some big random number. So how do you recognize the best content website for online learning?
Here we have studied tons of websites with their paid and free courses to make a list of 25 best websites for online learning. These websites provide us the top-notch study material and certification courses for knowledge and our profile strength.
Coursera is one of the best websites for online learning because of its wide range of study material topics and its partnerships with universities and schools. Here you can find an extremely wide range of in-depth topics for learning. This website can be proved very useful if you are looking for many topics to study or want to have courses from different schools.
Khan Academy also offers many types of different courses around the web. Its depth on many topics is really impressive. The interface of the website is simple yet effective, making easier to keep learning goals.
If you want a specific course or a topic for learning and it's difficult to find it on the web then Open Culture Online Course is exactly what you need. The website has over 1000 videos and podcasts of different universities and sometimes that type of videos can only be found on the University's private website. All you need to do is browse a little bit on the website to get the exact same topic. The site also offers many courses from Australia, England, France and number of states from the USA.
Udemy homes many online learning courses which also provides the soft copy of the course completion certificate that could prove beneficial. It has a wide range of topics including paid courses and free courses. The free courses are also of great quality with video lectures and study materials. I have personally felt their study material better than other online learning websites.
Another website for online learning like the above-mentioned websites is Academic earth which provides top-notch learning materials with video lectures. It classifies the courses on the basis of subject or topic and school so finding the exact topic you want is quite easier.
edX is a massive platform for online learning courses and certifications. It hosts the online learning courses at the university level with a wide range of topics to students all over the world.
Alison is an e-learning service provides founded in 2007. The Alison has over 11 million registered learners, 1.5 million graduates and over 1000 courses available for free. Now all these big numbers impress us very much and they do have some great courses over the web. Alison also offers language courses and school curriculum courses.
Also read: Best books for ethical hackers
A very consistent application for all the Apple device users for free online learning or e-learning as it integrates seemingly with all the Apple devices. Users can search the topics based on genre and domains which works pretty well if the user is knowledgeable about the topic. It does not integrate with Android or Windows hence it's very limitation makes the audience less.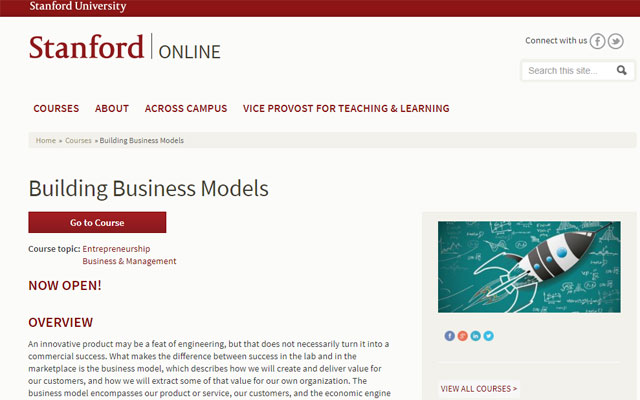 Stanford online offers all the courses present at Stanford University. The site provides session-based online learning courses and self-paced online learning courses. The courses require the iTunes but most of them can be completed in the web browser. Stanford is really great at the quality of study materials but the limitation of courses in Stanford makes it less favorable than other websites partnered with multiple universities.
Just like Stanford Online, Harvard also offers the online learning courses that are available at Harvard University. The Harvard Online provides the learning material of top-notch quality but the variety of the courses is limited are compared to other websites. This site also provides certification, which plays a major role as it will be by name Harvard University.
Open Yale courses are the Project of Yale University, it has full-length video lectures and study materials from its undergraduate's program. They are very rich in quality and that's what you expect from Yale University. The availability of videos makes the site a great option if you're looking for quality courses, but learn better by watching than by reading.
UC Berkeley has an online learning website where all the courses of the universities are available and that too with video lectures and specific notes as a supplementary. The UC Berkeley has fewer online learning courses than any other websites but that includes lectures, RSS feeds, webcasts etc that makes the courses lot easier.
Carnegie Mellon open learning initiative is almost as good as any other website on this list due to its selective courses, it's in-depth material and well-structured format. This makes learning easier and interested over the course with standard language and good knowledge.
Codecademy is the website which is designed, shaped, structured to focus on coding of different programming languages. The site follows its unique style for teaching the code by live practice window which allows the user to solve the problem as well as learn it. The explanation of each code is in the simpler language and the basics are covered with standard and understandable language. There is the central dashboard system where you can track your progress.
The Code is also the website for coding online courses and app developing. It also has features and courses for a kid to learn coding. The User Interface is user-friendly even for a kid making it simple and understandable with not many options to get confused.
Also read: Best websites to learn to hack